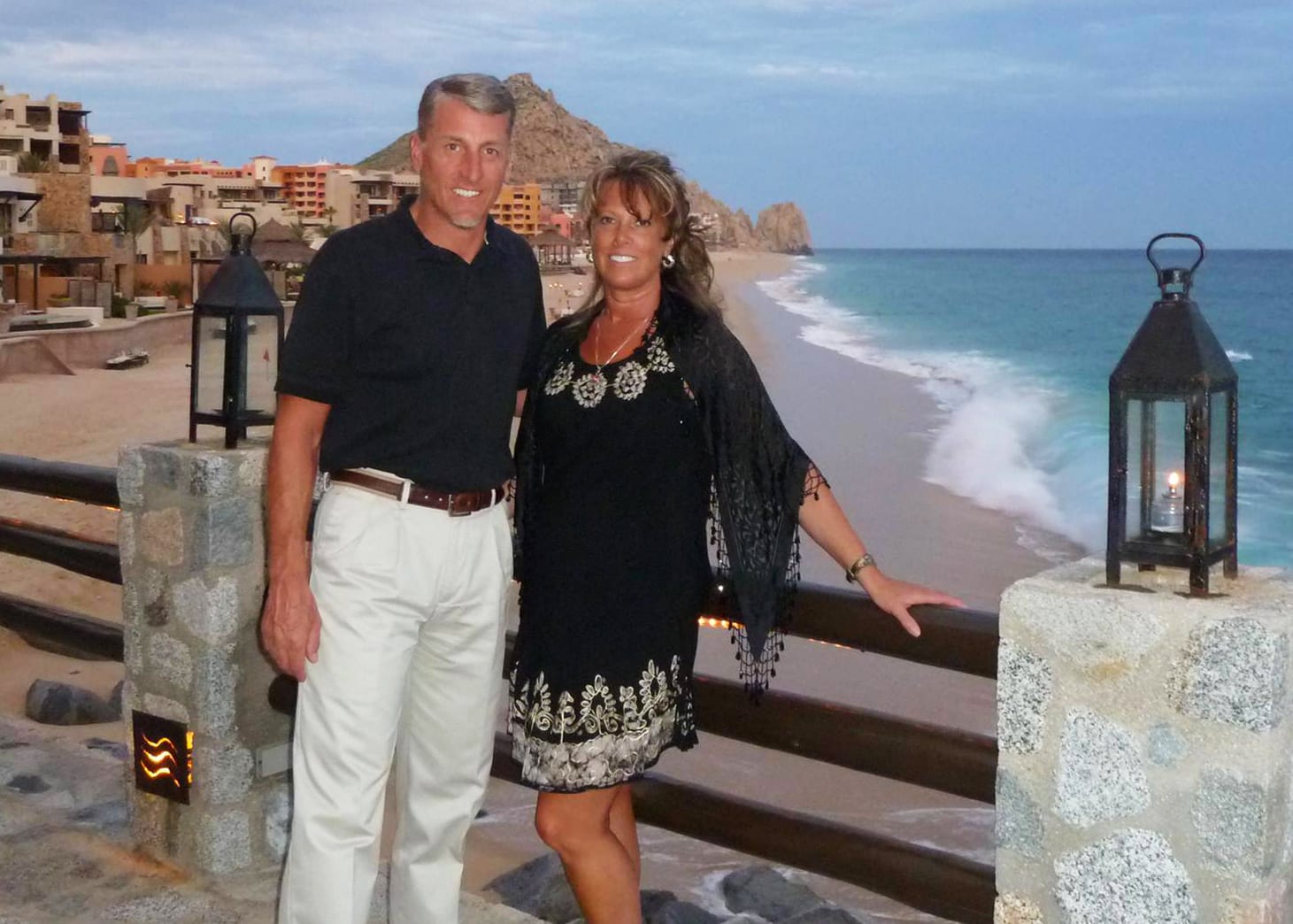 Ken & Betsy occasionally sneak away for sun & rest
without a care - Thanks to their incredible staff! ♥️
Ken and Betsy Mauch opened Bend's Original Pancake house on March 24, 1997, and it quickly became the area's "destination" breakfast spot! The restaurant stayed true to founders Les Highet and Erma Hueneke's recipes, developed at the "original" Original Pancake House near Portland, Oregon. Les and Erma used only the best ingredients and everything was then (and still is) made daily from scratch. We continue to follow their original vision – and recipes!

Keeping in line with the founders' "only the best ingredients" philosophy, new dishes and specials have been added to the menu over the years, including eggs benedict, pumpkin pancakes (which began as an Autumn favorite, and quickly earned a spot on our year-round menu,) and Ken's favorite dish, Eggs Michael. Fresh seasonal fruit is added to the menu as soon as it becomes available!

For years, many of Ken and Betsy's loyal customers drove from Redmond and points further north weekly to enjoy their delicious pancakes, waffles and egg dishes (and of course, the bacon)! For years, they urged the couple to consider opening an Original Pancake House in Redmond, Oregon. Ken and Betsy started looking for just the right locations. On January 14th, 2009, the Redmond Original Pancake House opened!

The principals embraced by the founders of delicious breakfasts, made fresh from scratch daily, continue in beautiful Central Oregon!

To our longtime customers: Welcome back! It's always great to see you!

And if this is your first visit? Welcome! We are glad you chose The Original Pancake Houses of Bend and Redmond! We hope to see you again, soon!